360 Security shares fall after TV report
Share - WeChat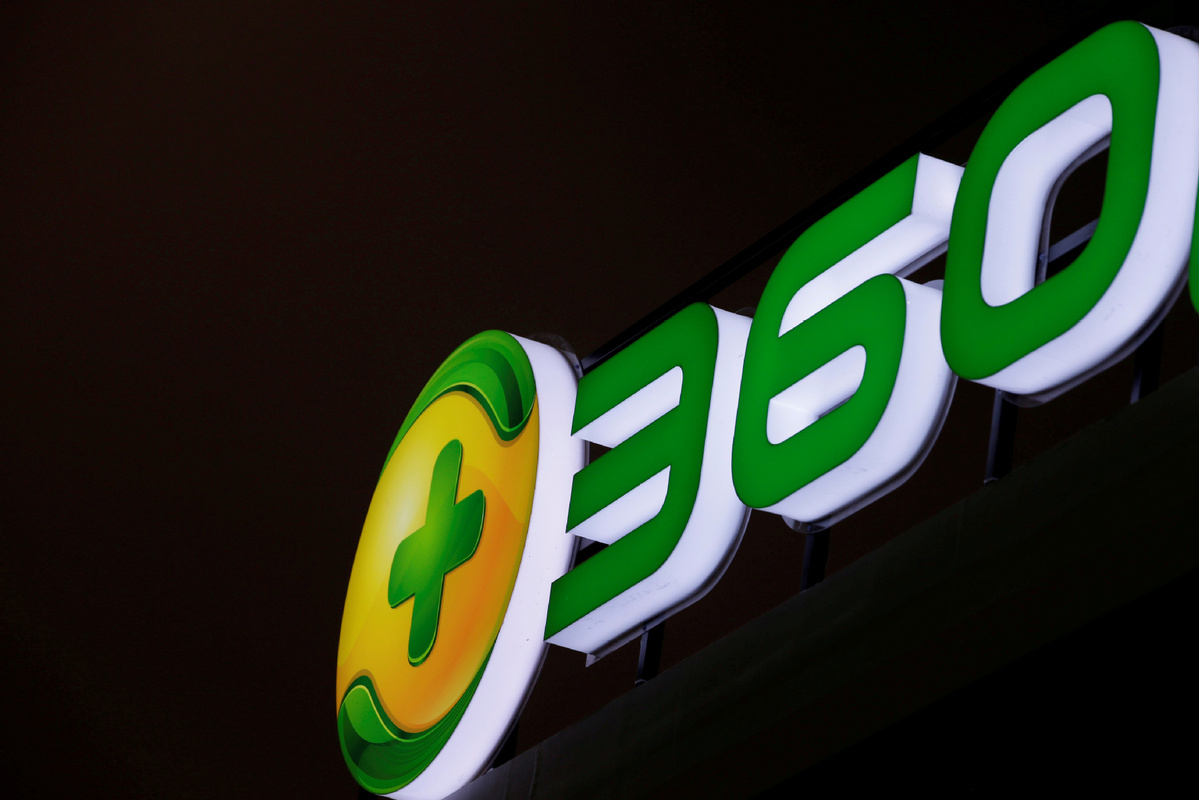 Shares of 360 Security Technology Inc fell by 0.36 percent to 14.02 yuan ($2.16) per share on Tuesday in Shanghai, after the Chinese security company, known for its antivirus software, was exposed during an annual consumer rights show.
China Central Television said in its 315 Evening Gala telecast on Monday that 360 Search and UC Browser had used false medical advertisements to influence user choices.
The Shanghai Stock Exchange subsequently issued a supervision letter to 360 Security Tech on the matter. 360 Security Tech said in an announcement that it is actively cooperating with the authorities concerned on the issue and has set up an investigation group to probe the third-party advertising agencies and related accounts involved.
According to the company, the advertising agencies involved in the issue are not their main clients and revenue realized accounts for only a small proportion of the total operating income.
"We will further strengthen the oversight of the advertising agencies and review of ad content to take on our (social) responsibility," the company said in the announcement.
Ouyang Rihui, assistant dean of the China Center for Internet Economy Research at the Central University of Finance and Economics, said 360 Search and other online search engines should be more responsible and ramp up efforts to remove misleading advertisements and information from their search results.
"We need to boost the innovation-driven development of the digital economy. On the other hand, we also need to better regulate the internet platforms to meet people's demand for a better life in the digital age," said Ouyang.
Ouyang said 360 Security Tech's offer to fix the issue will help in the healthy growth of internet platforms.
"Search platforms should continue to promote technology and uphold the right values to improve their offerings. Currently, most of their revenue comes from advertisements. Since there is no proper supervision, some profit-driven entities may allow misleading online information and advertisements for fake products or services. Hence it would be better for these companies to diversify their offerings and generate new revenue streams," he said.
Ouyang called for the establishment of a digital supervision system and greater use of emerging technologies and said strict punishment is necessary for dangerous medical advertisements during the 14th Five-Year Plan period.
Chen Yinjiang, deputy secretary-general of the China Consumer Protection Law Society, said as long as the cost of breaking the law is low, illegal behavior will thrive.
"We should gradually increase the punitive damages awarded for better oversight of the internet platforms. More efforts are also needed to conduct routine checks, further improve laws and rules, and innovate supervision methods," said Chen.