Mass shootings raise fears of anti-Asian bias
Share - WeChat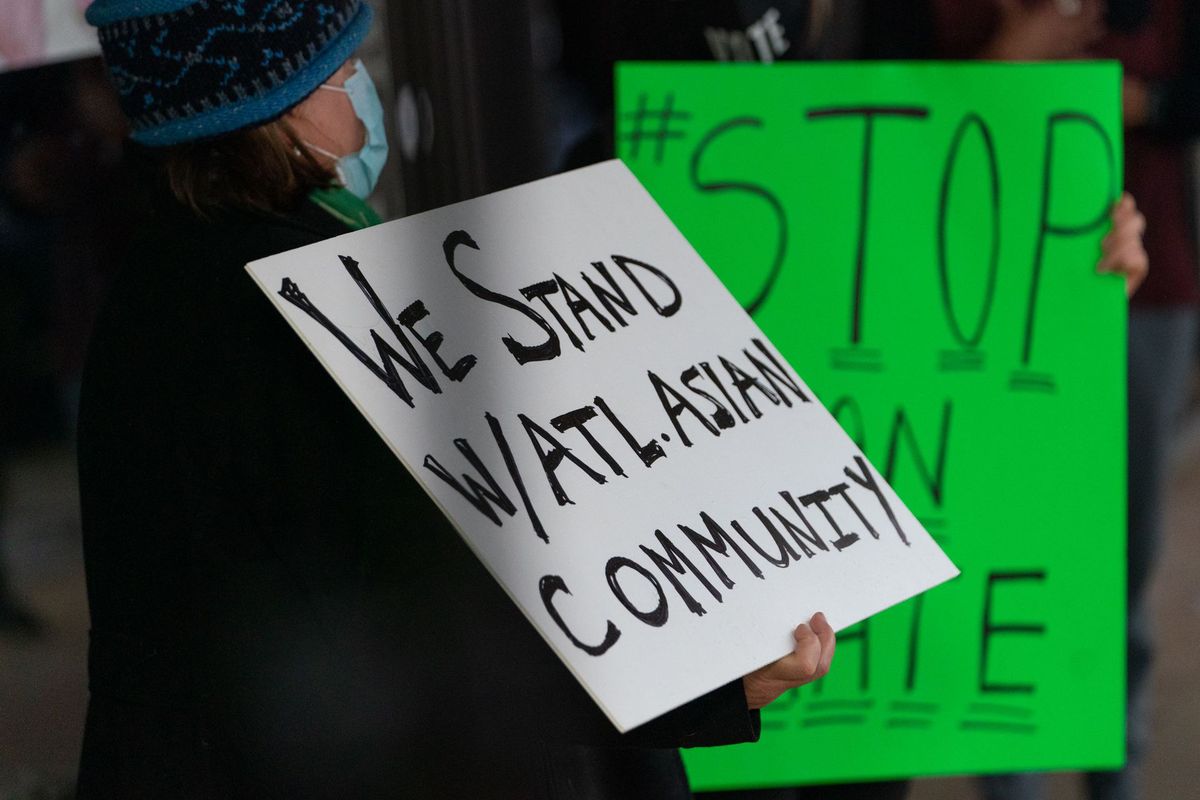 The shootings at three massage parlors in the Atlanta area on Tuesday in which eight people — including six women of Asian descent — were killed has heightened concerns throughout Asian communities and in the White House over whether the crimes were racially motivated.
The suspect, identified by Robert Aaron Long, 21, a white man from Woodstock, Georgia, said that he wasn't motivated by racial animosity and that he had a "sexual addiction'' and that the massage parlors were "a temptation for him that he wanted to eliminate", Cherokee County Sheriff's Captain Jay Baker told reporters.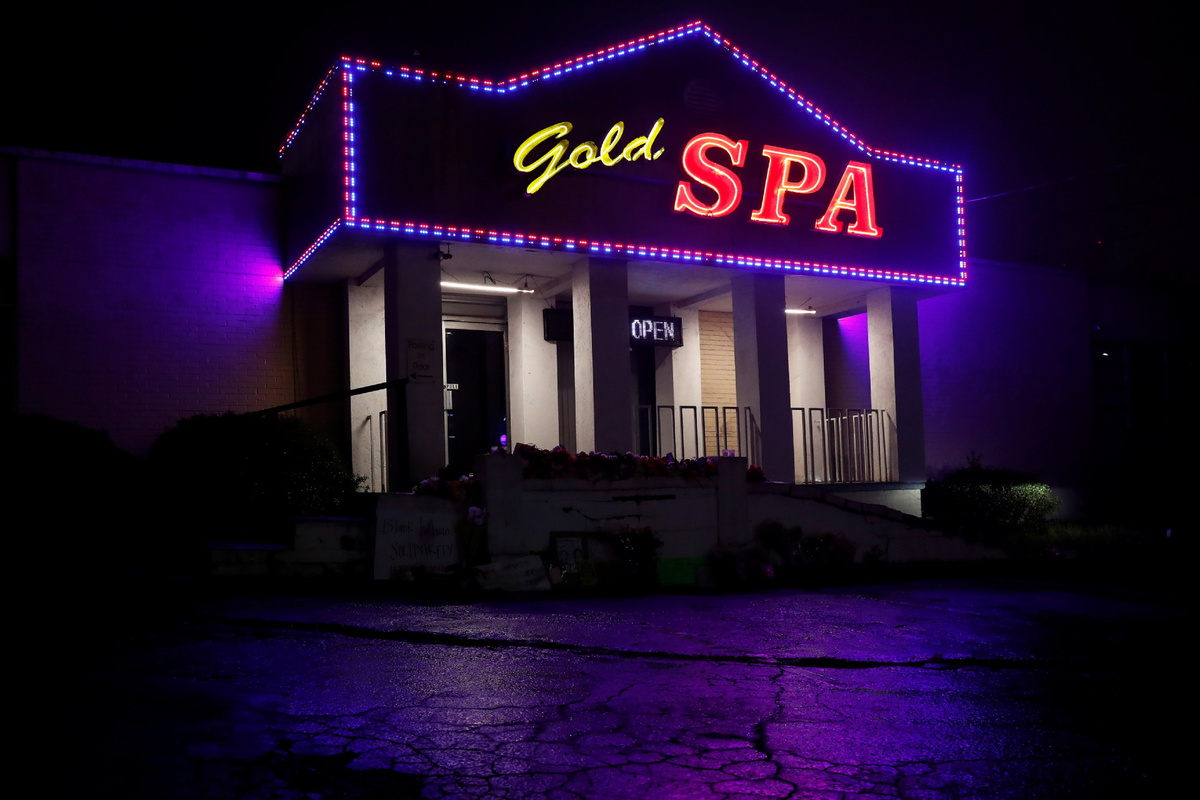 "We are still early in this investigation, so we cannot make that determination at this moment," Rodney Bryant, the acting chief of the Atlanta Police Department said during a news conference Wednesday. "We are just not there as of yet."
"Whatever the motivation was for this guy, we know that the majority of the victims were Asian," Atlanta Mayor Keisha Lance Bottoms said at a news conference Wednesday. "We also know that this is an issue that is happening across the country. It is unacceptable, it is hateful, and it has to stop."
Long confessed to the shootings and said he acted alone, according to the Cherokee County Sheriff's Office. He had been charged Wednesday with four counts of murder and one count of aggravated assault for the shootings. He is being held in Cherokee County Jail without bond and has waived his right to an attorney.
Authorities said that Long said he had frequented massage parlors in the past, but they didn't know if he previously had visited the massage parlors where the shootings occurred, but that he was headed to Florida to attack "some type of porn industry".
The shootings began when five people were shot at Youngs Asian Massage Parlor near Woodstock, about 30 miles (50 kilometers) north of Atlanta, authorities said. Four of the victims died.
The manager of Gabby's Boutique next door told The Associated Press that her husband watched surveillance video after the shooting, and the suspect was sitting in his car for as long as an hour before going inside. They heard screaming and women running from the business, said Rita Barron, manager of the boutique.
The same car was then spotted about 30 miles away in Atlanta, where a call came in about a robbery at Gold Spa. Another woman was fatally shot at the Aromatherapy Spa across the street.
Long was arrested hours later by Crisp County deputies and state troopers. He refused to stop on a highway, and officers bumped the back of his car, causing him to crash, Sheriff Billy Hancock said.
Officers said Long's parents helped them capture him. They recognized him from surveillance footage posted by authorities and gave investigators his cellphone information, which they used to track him, said Reynolds, the Cherokee County sheriff. "They're very distraught, and they were very helpful in this apprehension," he said.
On Wednesday, police named the four victims of the shooting at Young's Asian Massage as Delaina Ashley Yaun, 33; Paul Andre Michels, 54; Xiaojie Tan, 49; and 44-year-old Daoyou Feng.
South Korea's Foreign Ministry, which had been in touch with its consulate in Atlanta, has said that four of the victims were of Korean ethnicity.
The shooting spree started at Young's Asian Massage in Acworth, Georgia. Cherokee County sheriff's deputies responded to a call shortly before 5 pm of a shooting at the massage parlor.
That shooting left four people – two Asian and two white – dead and one person injured.
About an hour later and 30 miles away, Atlanta police responded to a report of a robbery at the Gold Spa in the city's northeast. Police found three women slain. While there, police received another call of shots fired across the street at the Aroma Therapy Spa, where they found one person dead.
A woman who works at a Chinese restaurant near the Gold Spa said that the restaurant had reduced business hours since the start of the COVID-19 pandemic. After the shootings, she told China Daily that she felt very nervous and decided to close the restaurant early.
"I am observing everyone who walked in today, just want to make sure there is no gun in their pockets," she said.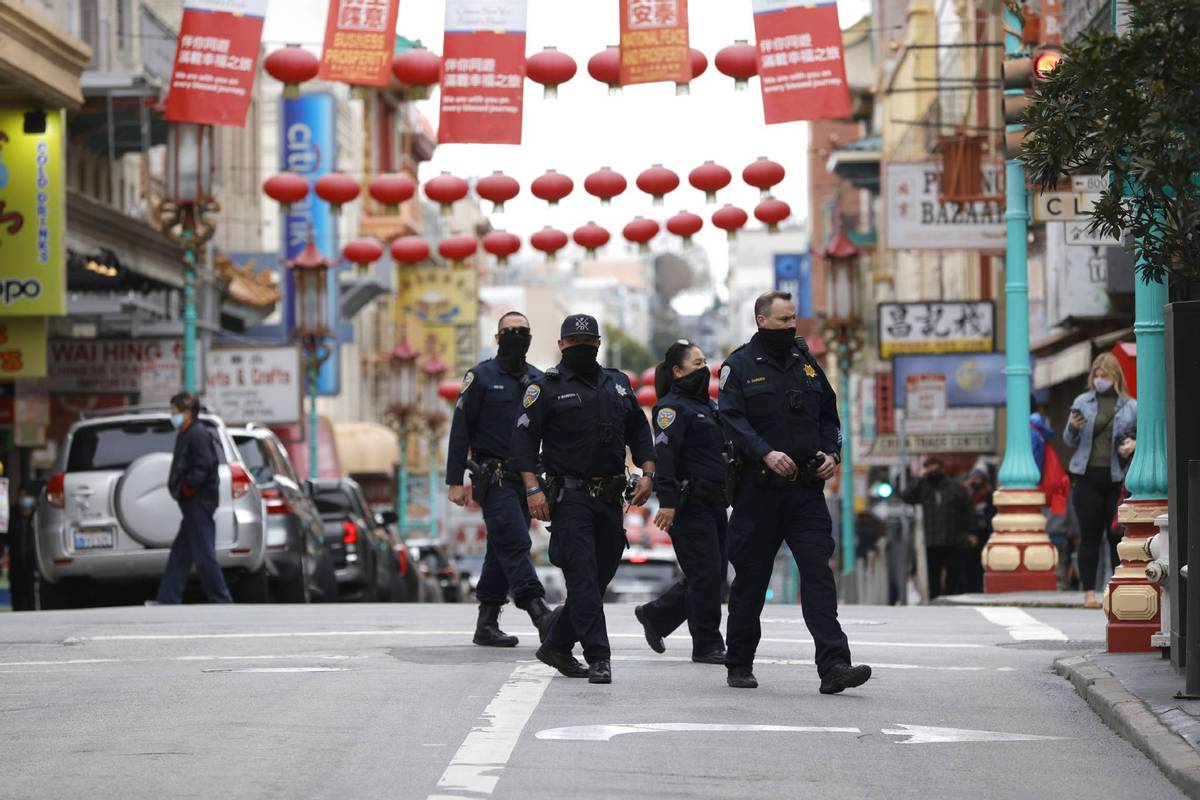 The shootings came amid rising nationwide concern about violence targeting Asian American and Pacific Islanders. A study released last week revealed that hate crimes against Asian Americans surged roughly 150 percent in 2020. Women, according to the study, are attacked roughly 2.5 times more than men.
President Joe Biden said Wednesday that "the question of motivation is still to be determined" but he renewed concerns that he expressed last week over a recent surge in violence against Asian Americans.
"Whatever the motivation here," he said, "I know Asian Americans are very concerned. Because as you know I have been speaking about the brutality against Asian Americans for the last couple of months, and I think it's very, very troubling.'' He said he would have more to say when the investigation is completed.
Vice-President Kamala Harris, the first African American and South Asian American woman to be elected vice-president, told reporters Wednesday that the tragic shooting speaks to a larger problem of violence in America.
"The investigation is ongoing, we don't yet know, we're not yet clear about the motive," she said. "But I do want to say to our Asian-American community that we stand with you and understand how this has frightened and shocked and outraged all people."
Even if the incident is not determined to be racially motivated, community leaders and experts say a series of violent attacks this year and a rise in hate incidents are fueled by racist rhetoric about the coronavirus pandemic and are "distinct but related trends".
"Asian American communities were already set on edge. We were alarmed by the rate of violence and hate directed towards us," said Russell Jeung, who created Stop AAPI Hate, which tracks incidents against Asian American Pacific Islander communities.
"The shooting is again the worst type of violence we could go through. It can't continue."
Stephanie Cho, executive director of Asian Americans Advancing Justice-Atlanta, said in a statement Wednesday: "We are heartbroken by these acts of violence. Six Asian women lost their lives. Now is the time to hold the victims and their families in our hearts and in our light. We're calling on our allies across communities of color to stand with us in grief and solidarity against racist violence in all its forms. When our most vulnerable community members are targeted, we all need to band together."
Phi Nguyen, litigation director at the organization, said, "the Asian women murdered yesterday were working highly vulnerable jobs during an ongoing pandemic speaks directly to the compounding impacts of sexism, structural violence and white supremacy".
California Representative Judy Chu reminded people of the effect of anti-Asian rhetoric. "As we wait for more details to emerge, I ask everyone to remember that hurtful words and rhetoric have real life consequences," she wrote on Twitter. "Please stand up, condemn this violence, and help us #StopAsianHate."
The House Judiciary Committee announced it will hold a hearing on discrimination and violence against Asian Americans on Thursday to consider ways to prevent racially motivated attacks.
Agencies contributed to this story.