Shaping up for a fitter future
Share - WeChat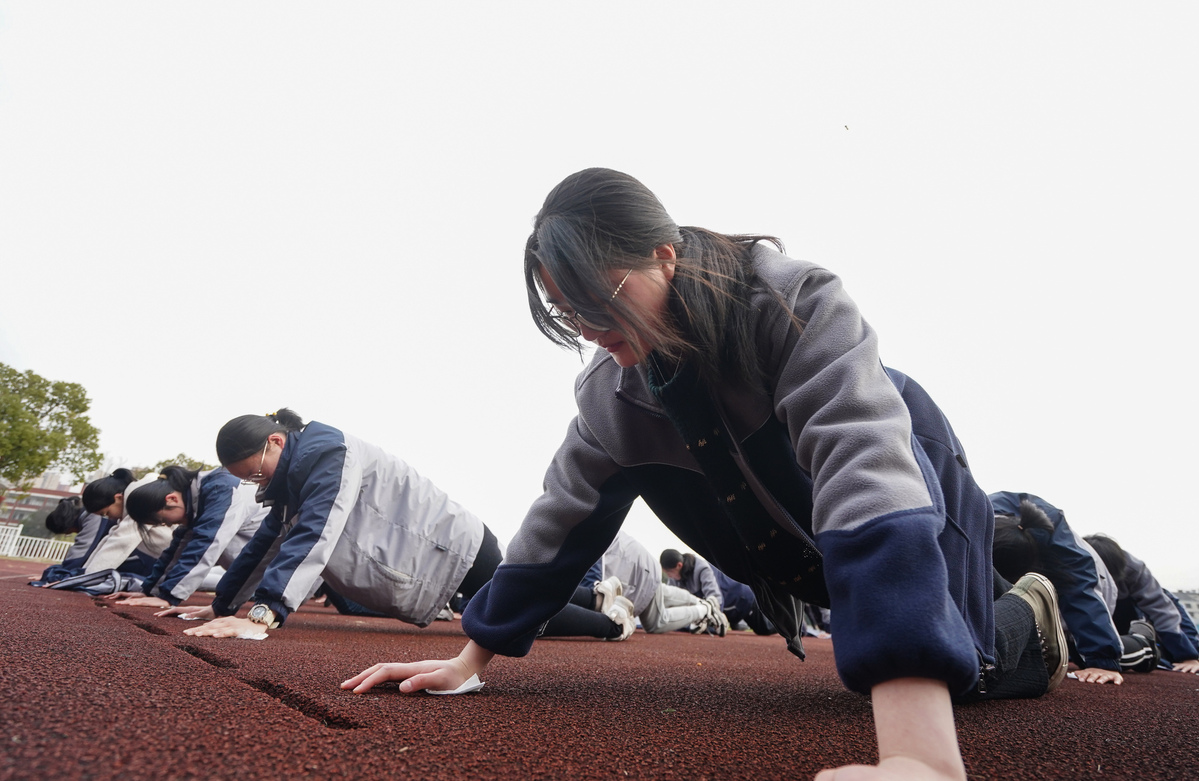 Sacrificing PE classes and sports time to focus on academic studies has long been the norm in Chinese schools. However, the rise in obesity, shortsightedness and other fitness-related problems among schoolkids in recent years has highlighted the importance of ensuring exercise forms an integral part of students' lifestyles.
Jiangsu Xishan Senior High School in Wuxi, Jiangsu province, is showing exactly how a better balance can be maintained, requiring all of its students to each day attend one PE class and exercise for at least an hour.
"If students can't achieve sufficient scores, they will fail the national college entrance exam. But if all they have is just high scores, they will probably fail the test of life," said the school's principal, Tang Jiangpeng, a member of the Chinese People's Political Consultative Conference National Committee, which convened for the annual two sessions earlier this month in Beijing.